Harish Packers and Movers - Office Relocation Services
Moving to a new office can be different, but problems arise almost everywhere. A change of office should be carried out professionally within a very short time with the help of professional office moves. You may be doing it for the first time or after a long time, but no matter what you already know, an expert hand can make the process easy, quick and efficient. While on the one hand it is a time-consuming and tedious task, it also offers the opportunity to make some changes in your workplace.
Office moves come for a number of reasons, from business expansion to city relocations, and regardless of the reason, it's often cause for celebration. From changing the interior design of your office to implementing innovative ways of working, office moves can be the catalyst in giving your entire business a makeover, not just an aesthetic one.
The decision to relocate can be the perfect opportunity for your company to attract and retain high-quality talent. An office move can be very exciting, especially when you have a blank canvas to work with that allows you to create a whole new workspace. This offers the chance to implement new working styles that could make your company more flexible.
Who do you give an office moving job to?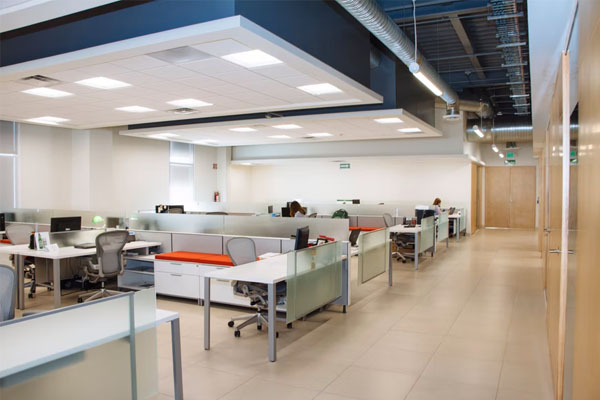 Senior enough to make decisions
Experienced in multitasking
Good motivator
Knows your business inside and out
Great communicator
Strongly organized
Good at sticking to a budget
The main factor in the success of any office move is a solid project plan and management. You must have a clear step-by-step strategy; Tasks, teams, time and budget are all things you need to consider to ensure a smooth transition to your new office. Is an office move the right move for your company? Before you decide to close your current job, make sure it's the right move for your business in the long run. Moving requires a lot of resources and money, so it really shouldn't be something you do because you feel like a change of scenery. So where do you start?
Advantages of an office move
A new office interior with a more efficient workflow
Change workplace culture by introducing a new daily routine
Improving brand identity when moving to a more well-known marketplace
Opportunity to create a new state of the art office
Compensate for business expansion
Attracting new high-calibre talent
Increase the productivity and efficiency of your employees
Improve business continuity
Relocating your business to a new location has become a common practice in big cities. We are aware of the fact that office moves disrupt the regular workflow of employees, so we offer professional and tailor-made solutions that enable smooth office relocation and ensure business continuity. We even share moving plans with clients to ensure a hassle-free and organized move.
For a major office move, PCs, file boxes, employee personal boxes, different size cabinets, conference room items, video conferencing systems, data center equipment including UPS, batteries, inventory items including furniture, office chairs, workstations, etc. are mainly needed. All of these items must be properly packed as there is a risk of damage during shipping and handling.
Here at Harish Packers and Movers you will find top notch professional office move services, safe office move, office move services, office move company and safe office move at the best price. Get Fast Quote from Reliable Office Removals from Bangalore, Pune, Hyderabad, Mumbai, Chennai, Delhi, Ahmedabad, Kolkata, Noida, Gurgaon, Navi Mumbai, Cochin and all other major cities in India. Our company relocation service providers will help you every step of the way to carry out a successful and economical office move. Take advantage of our office moving services and we will insure you all goods, furniture, IT equipment, data centers and all office supplies. Book now and get the best office removal from trusted office removals from all over India.